Ralph Taylor, 82, of Sea Level, passed away on Thursday, June 23, 2022, at Pruitt Health of Sea Level.
The funeral service will be held at 2:00 p.m. Sunday June 26, 2022, at Noe - Brooks Funeral Home in Morehead City. Interment will be private. The family will receive friends from 1-2 p.m. prior to the service.
He worked many years as a Seafood Merchant and Boat Builder.
Ralph is survived by his son, Robert G. Taylor of Marshallberg; his sister, Ann Brohawn of Davis; former spouse, Barbara Taylor; grandchildren, Spencer and wife, Lyric, Seth, Samuel, Farrin Taylor, Avery Lawrence and wife, Meridian.
He was preceded by his parents, Avery and Thelma Taylor; daughter, Melissa Lawrence; son, Stephen Taylor; grandson, Landon Lawrence; brothers, Avery Taylor, Jr. and Alan Taylor; sisters, Betty Gaskill, Joyce Daniels, Rebecca Jo Koonce, and Rita Brewer.
"I'll be standing by." -Ralph G. Taylor
In lieu of flowers the family requests donations be made to Core Sound Waterfowl Museum:
1785 Harkers Island Rd, Harkers Island, NC 28531
or donate online at https://www.coresound.com/ways-to-give/#donation
Condolences and life tributes may be sent to the family at www.noebrooks.net
Arrangements by Noe-Brooks Funeral Home, Morehead City, NC.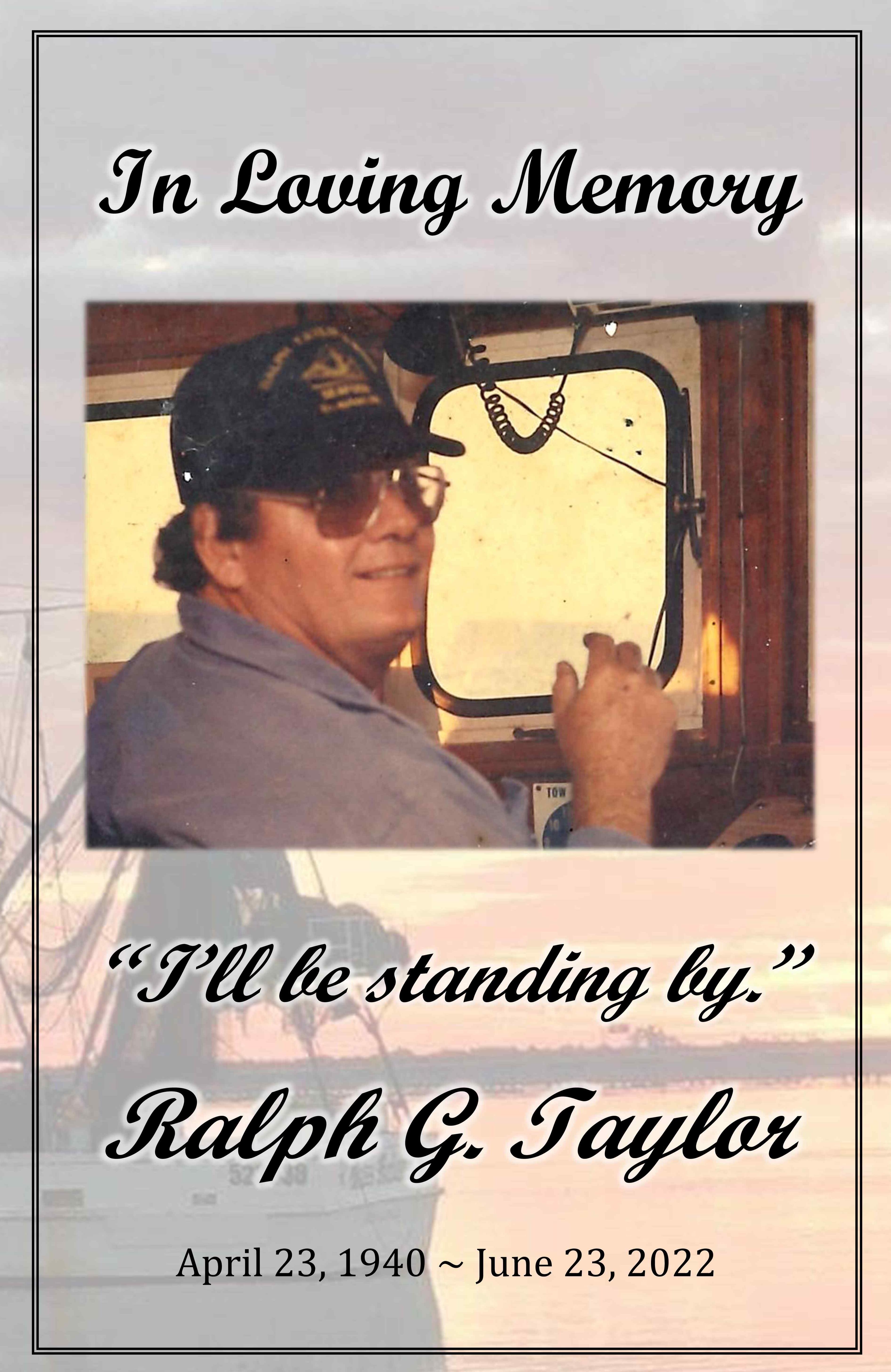 To send flowers to the family or plant a tree in memory of Ralph G. Taylor, please visit our floral store.